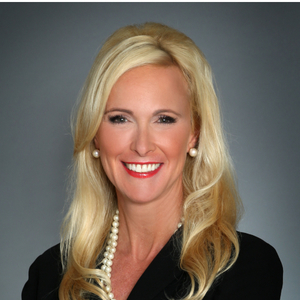 Christine Spray
Host of The Christine Spray Show
Christine R. Spray is a nationally recognized business development keynote speaker, best-selling author three times, consultant, trainer, Executive Coach and Certified EOS Implementer. Spray serves as a CEO and business advisor with a passion for helping people and companies grow.
Best-Selling Author with Steve Forbes SuccessOnomics
Best-Selling Author with Brian Tracy Transform-Your Life, Business & Health
Best-Selling Author with Jack Canfield Road to Success
Founder & President of Strategic Catalyst, Inc., Spray launched SCI after working in public accounting and industry in senior leadership roles with start-up, restructuring and growth responsibilities. Spray has created proven programs for management in the area of new business strategy by helping companies increase revenue through proven business development strategies and processes.
Certified EOS Implementer of EOS Worldwide. (EOS - Entrepreneur Operating System) Spray helps business leaders and their leadership teams get what they want from their business by providing a complete system of simple tools to:
1) Master their Vision with everyone heading in the same direction
2) Gain Traction with execution and accountability
3) Create Healthy leadership teams that are functional and cohesive
Founder & President National Business Development Association, Spray launched NBDA to fill the need for a national trade association to provide best practices to individuals whose primary responsibility is generating business for their organization.
Master Chair and National Speaker for Vistage International, the world 's leading chief executive organization. Spray leads C-level executive discussions to help companies implement more efficient processes and programs that reduce costs, increase profitability and foster enhanced growth.
www.strategiccatalystinc.com
www.eosworldwide.com
www.nbda.co
www.vistage.com
Christine Spray has hosted 11 Episodes.