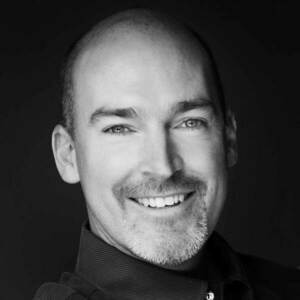 Gino Wickman
Special guest
An entrepreneur since the age of 21, Gino has had an obsession for learning what makes businesses and entrepreneurs thrive.
At 25 he took over the family business, which was deeply in debt and in need of help. After turning the company around and running it for seven years, he and his partners successfully sold the company.
Gino then set out to help entrepreneurs and leaders get what they want from their businesses.
Based on his years of real-world experience, he created the Entrepreneurial Operating System® (EOS®), a practical method for helping companies achieve greatness.
He has personally delivered more than 1,900 full-day sessions for more than 135 companies, helping them implement EOS. He is also the author of the award-winning, best-selling book Traction: Get a Grip on Your Business, which has sold over 1 million copies, as well as five other books in the Traction Library that have sold almost 2 million copies.
Gino is the founder of EOS Worldwide, an organization that helps thousands of businesses implement EOS with the aid of an international team of over 450 professional and certified EOS Implementers and online support. There are over 130,000 companies using the EOS tools worldwide.
Gino is now devoting time and energy toward helping entrepreneurs-in-the-making get a huge jump-start on taking their entrepreneurial leap, which is why he created and wrote Entrepreneurial Leap.
Gino Wickman has been a guest on 1 episode.
March 7th, 2022 | 46 mins 31 secs

Today on the Christine Spray Show, our guest host, David Spray, is speaking with Gino Wickman, Founder of the Entrepreneurial Operating System and author of many books, including Traction and Rocket Fuel.

In this episode, they discuss Gino's background and how he's impacting entrepreneurs through his latest book, Entrepreneurial Leap, which primarily focuses on people considering taking the leap into entrepreneurship and contains a wealth of ideas for existing entrepreneurs as well.

Gino shares some of the feedback he's received from these entrepreneurs, saying the book alone has helped reignite their passion for their businesses. This episode gives a great overview of the book's ideas and dozens of actionable insights.

Gino's passion for helping entrepreneurs is contagious and I recommend checking out the book at e-leap.com. I've read the book and shared it with many people, and the website has many free supporting resources.