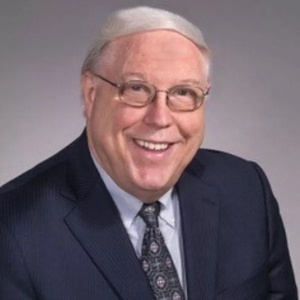 Hank Moore
Special guest
Hank Moore, Futurist and Corporate Strategist™, is the highest level of organizational adviser. He conducts Business Appraisals, Company Evaluations and Performance Reviews, Strategic Planning and Visioning. He is that credible second opinion and idea generator who has advised many of the most successful companies. He has a strong corporate and non-profit sector track record. He covers topics that one can only cover from having advised them over a long career:
Shaping business trends, challenges and opportunities.
Corporate responsibility and ethics.
Creating and rebuilding corporate cultures.
New ways of doing business in the future.
Visioning and strategic planning.
Building coalitions, collaborations and joint-ventures.
Crisis management and preparedness.
International business.
He has spoken at seven Economic Summits and has presented Think Tanks for five U.S. Presidents. Hank's most recent topic: "Business Ethics and Lessons Still to Be Learned From the Corporate Scandals." Hank is one of the few who discusses this topic and has done so over the last 50 years.
Categories of Speaking Engagements:
Executive Think Tanks for corporate leadership.
Association and corporate leadership development institutes.
Conference opening Futurism keynoter.
Instructing business leaders how to conduct Strategic Planning.
Peter Drucker has described Hank Moore as "the Peter Drucker of the 21st Century." Drucker also called Moore's Business Tree™ the most original business model of the last 50 years. His business savvy, track record, body of knowledge, case studies and handout materials provide a more comprehensive package than any other business presenter.
Hank Moore is a Futurist and Corporate Strategist™, with his trademarked concept, The Business Tree™.
Hank Moore has been a guest on 1 episode.
August 13th, 2021 | 48 mins 22 secs

Today on the Christine Spray Show, we are speaking with Hank Moore, a corporate strategist and president of the Management Resource Institute.

Hank shares his story, from working in the White House at a young age to being an entrepreneur and senior advisor. Over his career success, he has helped more than 6000 cities, municipalities, large corporations, and small business owners strategize and prepare for crisis management and strategic planning.

He provides organizations dealing with turnarounds, startups, mergers, and companies going public with big picture ideas they can implement to help them become more successful and achieve their goals.

There is a lot to learn from Hank's experience in this episode.