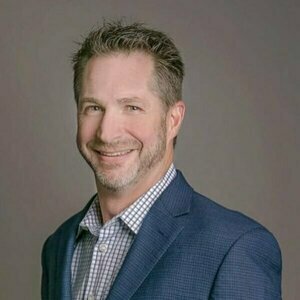 Bart Peterschick
Special guest
Bart is a former marine and current entrepreneur who utilised his diverse background of mechanical skills, human management, and sales, to bootstrap a start up known as Humble Sign Company.
Bart purchased Humble Sign Company in 2010 and how he's grown it tenfold. He is incredibly committed to not only his team, but also the culture, which is why he provides breakfast tacos to his team every morning.
What bringsBart the most satisfaction is to watch his team members grow in both their professional and personal lives.
Bart Peterschick has been a guest on 1 episode.
March 17th, 2022 | 54 mins 38 secs

Today, our guest host David Spray talks to Bart Peterschick, the owner and CEO of Humble Sign Company, which manufactures and installs all types of commercial signs in the Houston area and beyond.

In this episode, we get a peek into Bart's background and experiences, not only as a Marine but also how Bart purchased Humble Sign company in 2010 and how he's grown it 10-fold.

Bart is incredibly committed to his team and their culture, providing breakfast tacos every morning and striving to help them grow both personally and professionally.

He shares many insights and wraps up by talking about the advice he would give his 25-year-old self, as well as the advice he gives to every new entrepreneur. Bart's story is inspiring, and his wisdom is timeless whether you're a seasoned entrepreneur or considering launching your first venture.